About Anthony Chiropractic Clinic
Our Philosophy
At Anthony Chiropractic Clinic, we adhere to the vitalistic, salutogenic health model that believes the body has innate intelligence and can heal itself under the right circumstances. Using objective diagnostics and customized care plans, we help restore spinal alignment and optimal nerve function to create the circumstances necessary for your body to create health and wellness from within.
Our goal is to use our education, skills and compassion to create better health within our community. With chiropractic care, nutrition and lifestyle advice, we want to help people reach a level of health they never even dreamed possible.
Our History
Now retired, Dr. Mark Anthony opened our family-oriented practice in 1980. In 2017, his daughter, Dr. Mackenzie Puckett joined the practice and carries on the family tradition of providing care for patients of all ages and all walks of life.
For over 40 years, patients have trusted us to provide the individualized care they need to heal and get back to living their best lives.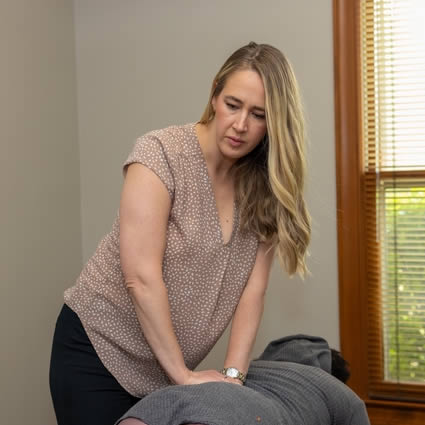 The Benefits of Structural Correction
One of our favorite success stories involves a girl who had been to several different doctors for help with her symptoms. Our X-rays showed severe "pelvic unleveling," causing her spine to begin to form a scoliotic curve. Dr. Puckett designed a custom care plan for her to improve her lumbar curve, which alleviated the stress on her nervous system and likely prevented a severe case of scoliosis.
Schedule Today
Our family-centered practice is here to help your family achieve optimal health. Contact us today to book your first appointment.

About Anthony Chiropractic Clinic | (706) 543-5901