Spinal Decompression in Athens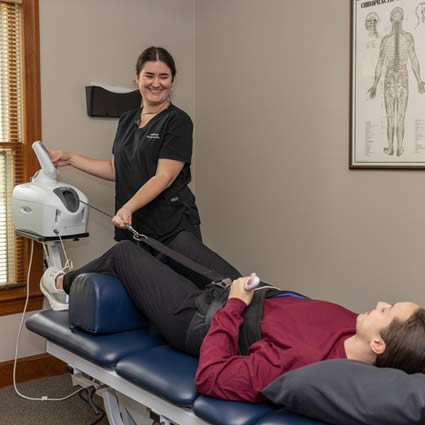 Non-surgical spinal decompression is a gentle, non-invasive method of helping to heal disc injuries and conditions. Combining cutting-edge technology with the skills of chiropractic offers a conservative approach that helps many patients achieve the results they are looking for—without going under the knife.
At Anthony Chiropractic Clinic, we offer spinal decompression when appropriate as part of your customized care plan recommendations.
NEW PATIENTS

How It Works
We'll begin with a full consultation and examination, including X-rays and nervous system scans. If Dr. Puckett believes that spinal decompression will benefit you, she'll incorporate it in your care.
You'll lie face-up on a special computerized table (fully clothed). You'll be strapped to the table at the hips and torso. Then the table will begin to gently stretch your spine, stretching and releasing repeatedly over the course of your therapy. Sessions last between ten and twenty minutes, depending on your specific situation.
As your spine is stretched, it creates space between the vertebrae, taking pressure off of the discs that act as cushions and shock absorbers for the spinal joints. When this compression is relieved over time, the discs may be able to move back into their proper position so they don't press on the nerves, helping alleviate pain and restore proper function.
The process is safe and painless. The amount of stretch is determined by your specific situation, including your weight. Although the stretch is pleasant and painless, we always want you to feel safe and in control, so you will be given a switch so you can stop the table at any time if you feel unsure.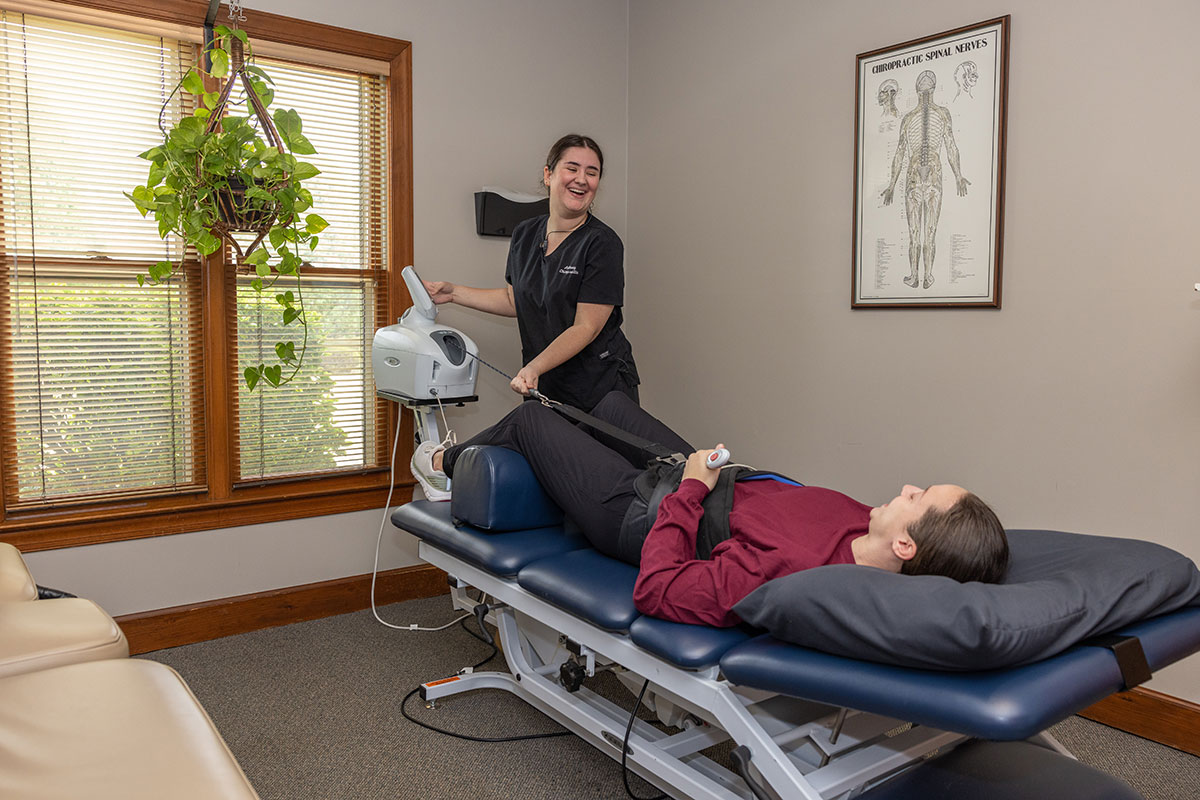 Who It Helps
Spinal decompression may be an ideal approach in certain situations, particularly disc injuries. It may also help with:
Back pain
Bulging discs
Degenerative disc disease
Herniated discs
Neck pain
Radiculopathy
Sciatica
Stenosis
Results vary by age, severity of the condition and other factors. Some patients have had relief after just one session, while others receive therapy on an on-going basis to help minimize their symptoms.
Book Today
Ready to get started? Contact us today to schedule your first visit.
CONTACT US

Spinal Decompression Athens GA | (706) 543-5901