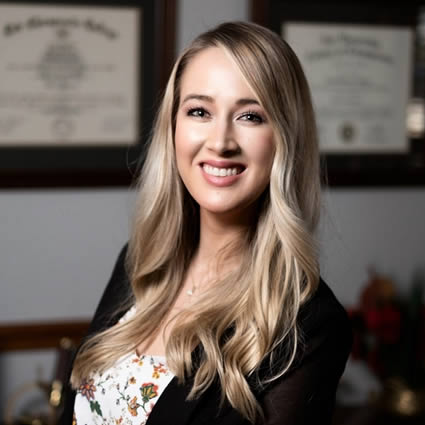 Meet Dr. Mackenzie Puckett
Finding Her Passion
A native of Athens, Dr. Mackenzie Puckett grew up in a chiropractic household—her father, Dr. Mark Anthony, was a chiropractor. Although she received adjustments her whole life, it wasn't until she was in her twenties that she considered chiropractic as a profession.
It was then that she started working with her father at Anthony Chiropractic Clinic. Seeing patients come in with all manner of symptoms and find hope and help through chiropractic care sparked her own passion. She followed in her father's footsteps and attended Life University in Marietta, Georgia, receiving her Doctor of Chiropractic degree in 2017. She is also certified in Motor Vehicle Occupant Injuries.
Creating Family Health
Dr. Puckett joined her father's practice in 2017 and took over the practice when he retired, becoming the second generation to provide outstanding chiropractic care for patients from newborns through seniors.
Specializing in prenatal and pediatric care, Dr. Puckett is certified in Webster technique and is a member of the International Chiropractic Pediatric Association (ICPA). She is also completing an advanced pediatric certification through the ICPA. Her goal is to help patients achieve their highest level of health and wellness through gentle, effective chiropractic adjustments, nutrition and lifestyle advice, and exercise.
As a mom herself, Dr. Puckett knows the importance of prioritizing health for herself and her family, and that moms are the gatekeepers of a family's health. That's why she is so passionate about providing individualized, comprehensive care for our moms-to-be. Our goal is to help you and your family achieve optimal wellness and thrive.
EXPLORE OUR SERVICES
Away from the Office
When she's not at work, Dr. Puckett loves spending time with her husband and young daughter. The whole family loves to be outside, hiking, fishing, kayaking—even when it's cold!
Schedule Today
We look forward to welcoming you to our practice. Contact us today to book an appointment for yourself or your family.

Dr. Mackenzie Puckett | (706) 543-5901