Pregnancy Chiropractic in Athens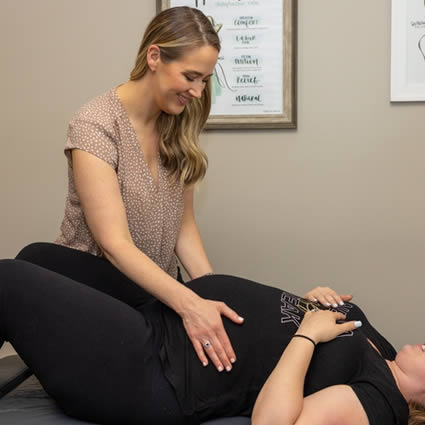 Growing a whole new human is hard work and, while a woman's body is designed to do just that, having some help along the way can make the process easier and more comfortable. Extensive research has shown that chiropractic care during pregnancy is not only safe, but also effective in helping alleviate many of the uncomfortable symptoms associated with pregnancy and create the right conditions for an easier, smoother delivery with fewer medical interventions.
At Anthony Chiropractic Clinic, we specialize in prenatal care so our mommies-to-be can fully enjoy this special time of life.
NEW PATIENTS

Our Gentle Approach
Dr. Puckett has advanced education and training in prenatal care, and she is certified in Webster Technique. This specialized analysis and adjusting technique is used to identify and correct imbalances in the lower back and pelvis, as well as address the ligaments around the uterus. By maintaining proper pelvic alignment, we can help prevent twisting and constraint on the uterus, which allows your baby the room they need to grow and move into the optimal position for birth when the time comes.
As one of only two Webster-certified doctors in the area, Dr. Puckett is able to provide the highest level of care. We start with a consultation and examination, which will include safe, radiation-free nervous system scans. We do not X-ray pregnant women. Based on your exam and your goals for your pregnancy, Dr. Puckett will design a care plan to help you feel great and have the pregnancy and birth process you want.
Since no two women are the same, your care plan won't be the same as anyone else's. In general, we like to see our pregnant patients about once a week over the course of their pregnancy, but that will depend on your unique situation.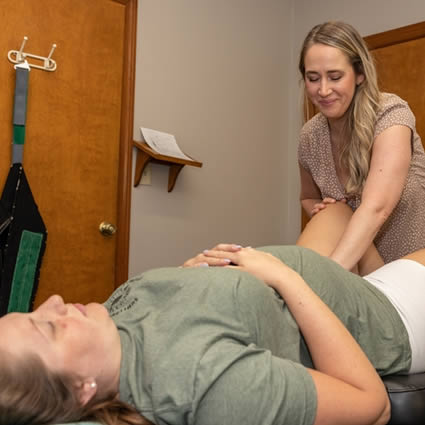 We also like to see you after you've had your baby, to help restore proper alignment and movement to your body so you can focus your attention on your new baby.
Get Started Today
Wherever you are in your pregnancy journey, we can help! Contact us today to book your appointment.
CONTACT US

Pregnancy Chiropractic Athens GA | (706) 543-5901