New Patients at Anthony Chiropractic Clinic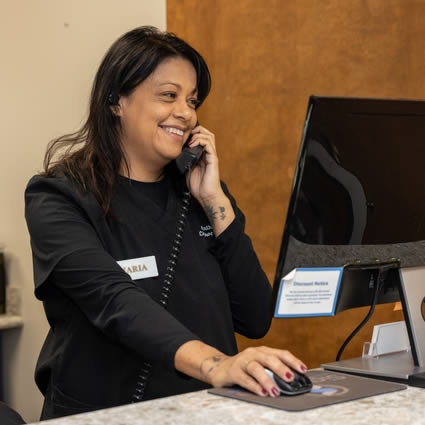 We look forward to meeting you! When you book your appointment with Anthony Chiropractic Clinic, you'll be able to complete our new patient paperwork online before your appointment, saving you time in the office.
Your First Visit
When you walk in, our friendly front desk staff will greet you by name and help you with any paperwork or questions you may have. Our practice has a family atmosphere and our team treats you like part of the family—we'll show you around and make you feel welcome.
Our assistant will take you back to a private exam room, where you'll meet with Dr. Puckett. She'll talk with you about your current condition or symptoms, as well as your health history and goals. Then she'll conduct a thorough examination, which will include orthopedic, neurological, SEMG, Thermal Imaging Thermography and chiropractic assessments. We also X-ray most patients (not pregnant women!), and every patient receives a safe, painless nervous system scan.
This visit takes about one hour.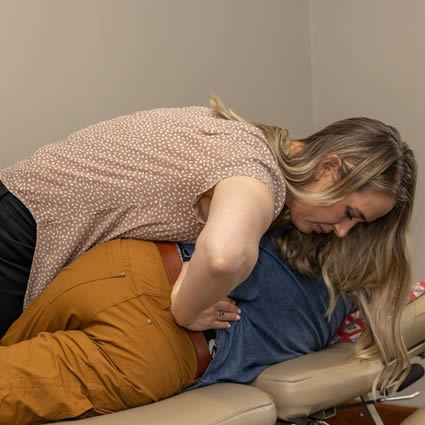 Your Second Visit
Based on the results of your examinations and the objective findings of your X-rays and nerve scans, Dr. Puckett will design a care plan customized to help you achieve your individual goals. At your second visit, she will go over all of her findings and explain how she thinks our approach to care can help you—including what to expect, how frequently we'll need to see you, and for how long. She'll answer all of your questions; then, you'll receive your first adjustment and any other recommended therapies.
Plan on about 30 minutes for this visit.
Paying for Care
Our office staff will explain all of the financial information about your individual care plan. We accept all major credit cards as well as HSAs and FSAs. We also offer payment plans.
If you are receiving care as a result of an auto accident, we will bill your auto insurance med pay directly.
Book Today
Contact us today to get started with care. We can't wait to welcome you into our care.
CONTACT US

New Patients at Anthony Chiropractic Clinic | (706) 543-5901